More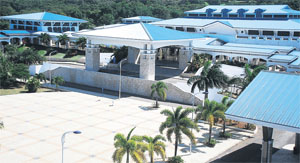 Montego Bay Convention Centre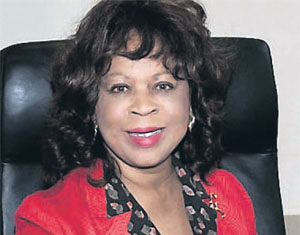 Dittie Guise, general manager,Montego Bay Convention Centre.
MoBay Convention Centre facilitating business tourism
The Montego Bay Convention Centre has been a popular venue choice for major events and functions since it opened in 2011.
It is the largest convention centre in the Caribbean and boasts ocean front views and 21st-century facilities that are crucial when hosting large events.
The centre is the location for the fourth year for the Jamaica Product Exchange (JAPEX), slated for April 29-May 1.
"We have been truly privileged to host the Jamaica Product Exchange trade show for four years out of the last five stagings.
JAPEX is the premier trade event of the Jamaica Hotel and Tourist Association (JHTA); the Montego Bay Convention Centre is the premier meeting and event facility in the Caribbean, so that is a perfect partnership.
"We are committed to the development of our tourism product and JAPEX is an important component in our tourism industry, hence, our privilege in hosting this event and ensuring its success as we do with all our clients," said Dittie Guise, general manager, Montego Bay Convention Centre.
The convention centre has more world-class facilities, with cutting-edge customer-focused features, flexibility and state-of-the-art services than any other facility in the region and has a total of 142,000 square feet of meeting, exhibition, ballroom and plenary space. These are crucial elements when planning large-scale events for both local and overseas users of the facility.
As part of a wider regional strategy on the development of tourism and leisure activities, there are plans to carry out research on the profiles of business clientele who visit the island. It is estimated that more than 5,000 visitors come to Jamaica annually for business purposes.
AVERAGE BUSINESS TRAVELLER
It is further postulated that the average business traveller who comes to Jamaica is usually a man (64 per cent) mainly from higher socio-occupational categories, usually travelling alone (79 per cent) who has already been to this region in the last five years (90 per cent). The purpose of the trips is meetings and business contacts (57 per cent).
"We see that the business-tourism sector contributes a great deal to the nation's overall foreign direct exchange and offers a lot of opportunities for growth in the future, given further research," said Guise.
"As we continue to implement projects across Jamaica, the JHTA takes great pride in being supporters and active partners with the communities where we do business. To that end, we have spent considerable time and effort over the past several years, listening, learning, and responding to various stakeholders in the industry. We're excited about partnering with the Montego Bay Convention Centre yet again as it will bring immense benefits to the JHTA membership, the immediate environs in Montego Bay and the tourism sector overall," said Nicola Madden-Greig, president of the JHTA.