More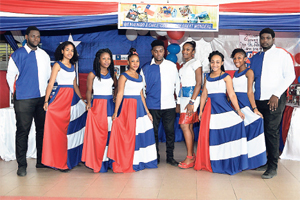 The Chilean booth at the expo.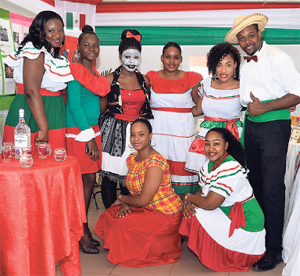 The expo's Mexican booth.
Montego Bay Community College hospitality expo a success
The Montego Bay Community College's 'Wine, Meat and Seafood Expo 2016' was a true testament to the dedication and excellence in training future movers and shakers in the Jamaica's hospitality industry. The event took place recently in the school's auditorium.
The moment you entered the auditorium, you were transported into a kaleidoscope of colour, scent, and energy. Eager students welcomed excited patrons into their tents that were named according to the major wine producing regions of the world.
The countries represented were France, Chile, Spain, Italy, USA and Germany. The hospitality and tourism students were elegantly dressed in the colours of the various regions that they represented. Each tent was designed to provide patrons, some of whom travelled from neighbouring high schools and colleges, with a taste of the culture of the assigned wine-producing regions. The students functioned as wine ambassadors intricately detailing for judges and their patrons the history of wine making in their assigned regions and present practices concerning such.
Important too, the morning session of the event also included cooking demonstrations and a cake display. This provided zealous high-schoolers with the opportunity to witness and sample the work of budding master chefs, who dished out some tasty offerings.
And as if that was not enough, the afternoon segment saw patrons treated a fashion show featuring the absolutely impressive pieces that were designed by the clothing and fashion students. Their designs were simply awesome. All in all, one thing was certain, the faculty of Hospitality, Tourism and Creative Studies at the Montego Bay Community College has its finger on the pulse of providing world-class training in the field of hospitality and tourism.