More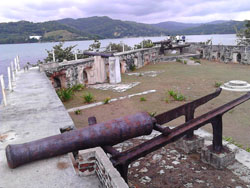 The historic Fort Charlotte in, Lucea, Hanover.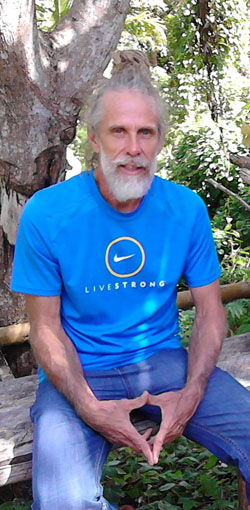 Riviere
Fort Charlotte an untapped gem - tour operators
Claudia Gardner, Hospitality Jamaica Writer
Lucea-based tour operators say they are waiting with bated breath for the proposed development of Fort Charlotte in Hanover to come to fruition as the facility, as it is an untapped gem with huge heritage tourism potential.
Their comments come on the heels of an announcement made late last year by Mayor of Lucea Wynter McIntosh that the Hanover Parish Council would be making basic repairs to the Fort, including the provision of restrooms in order to officially accommodate tours within the first quarter of this year.
Stephen Riviere, who has been a tour operator for more than 20 years, told Hospitality Jamaica that he believes the fort could be the catalyst for the future development of the town and the parish as a cultural tourism destination.
Riviere said what he has garnered from research and in his everyday running of business is that although a lot of the tourists stay in all-inclusive hotels, they want to do tours because the real Jamaica is not really experienced behind the walls of a resort.
"They want to experience our food, our culture, which incorporates our music, dance, theatre, language spiritual beliefs, whether it be Kumina, Rastafari, Ettu - all the things that make us Jamaicans, a multicultural nation, predominantly of African descent. Of course, there is a lot of history out there for even British visitors, regarding King George III, who was a German," Riviere said.
According to him, all these things could be showcased at Fort Charlotte, which has a unique location because it is halfway between Montego Bay and Negril.
"It is a logical stop-off for people travelling whether on a transfer or on a day tour out of Montego Bay or even out of Negril heading Montego Bay. The physical beauty of the place sitting right out there on that point overlooking the harbour, Dolphin Head Mountains - the town of Lucea," he added.
Fort Charlotte was built in 1761 by the British for the defence of the north-westerly section of Jamaica during the reign of King George III of England, and was named after his consort, Queen Charlotte. The fort was built with barracks capable of housing 50 soldiers and had 23 embrasures for 23 guns, 20 of which were mounted. At present, only three remain.
Riviere, who is fluent in Spanish, French and German, says the scores of European and Latin American tourists - his primary target markets - whom he has brought to visit Lucea, have shown a deep appreciation for the rich history and culture of the town, including the fort.
Kodak moments
"They say it's beautiful, but what a disappointment that it is in such a terrible condition! People spend money and take a thousand pictures out there. Just the view, the breeze, the panorama, the mountains the town the coastline, the coral reefs, sometimes you might see a fisherman out there in a canoe - these are what you call Kodak moments," he said. "We have serious physical things in the history and culture of Hanover that we should be taking advantage of, and over the years, Fort Charlotte has been tremendously neglected."
He argues that Negril and Montego Bay have the (brand) names, and Lucea has not established itself as a brand or as a destination, separate and apart from them.
"But what we have to do is make Fort Charlotte and Lucea and Hanover suitable for we Jamaicans, and then when it is suitable for us in terms of being clean, attractive, landscaped, reflecting the natural beauty of Hanover, we invite tourists," Riviere said.
Another tour operator, James Thompson of JUTA Lucea, told Hospitality Jamaica that even though there are currently no activities at the fort, numerous trips are made there by himself and his colleagues. He is hoping that the fort will be made officially ready for tours quickly.
"Just by virtue of the fact that it is not presently an official tourist attraction, but visitors on a daily basis go there, tells you that there is vast potential for the development of the area, as well as the town of Lucea as a potential tourism heritage attraction and town. When we do a highlight tour of Negril, most of the drivers make that as their second stop. We show them the town clock of Lucea and tell them about the historical antecedents, and then we head over to Fort Charlotte," he said.
He feels the fort's potential is absolutely an exciting one.
"With proper marketing in Montego Bay, Negril and at the Grand Palladium, those who are investing should really recover their investments in short order, because it is the only attraction of its kind in this area."
hospitalityjamaica@gleanerjm.com