More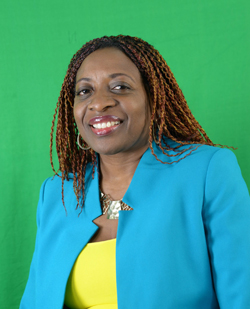 Coordinator's Note - Jamaica's best
Janet Silvera, Hospitality Jamaica Coordinator
For the first time since its inception, the country's sole tourism trade publication, Hospitality Jamaica, will recognise Jamaica's best at a red carpet gala at the fabulous Montego Bay Convention Centre on Saturday, October 25.
Tagged, the Hospitality Jamaica 10th Anniversary Awards, we will reward the organisations and individuals who have made significant contribution to improving the quality and experience of the hospitality industry.
We are looking for Jamaica's best in service excellence, best European Plan, all-inclusive and small/boutique-type hotels, as well as the best entertainment, cuisine, purveyor and transportation operators.
Completing the awards will be best convention facility, attraction and eco/sustainable tourism entity.
By now, you may have sensed the excitement in my note, because so many of our hotels, restaurants, suppliers of goods and services and destination management companies (DMCs) are well deserving.
This hasn't been done before locally, however, we are accustomed to seeing our international partners taking the lead in recognising our stakeholders.
Finally, you, our readers have all of 10 categories from which to choose the organisation or person you consider Jamaica's tourism best. We invite you to commence the process now.
Send us your nominations at either 876-952-3828, or send email us at hospitalityjamaica@gleanerjm.com.
The deadline for selections is September 18.
For further information, see the back page of this publication for details relating to the criteria.
janet.silvera@gleanerjm.com