More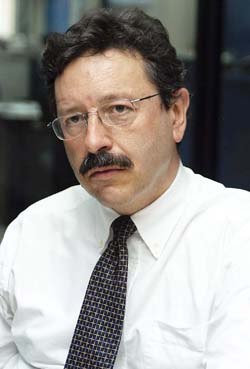 Europe vs the Caribbean
Comparing the tourism product offerings
David Jessop, Contributor
In most sectors, but in tourism in particular, it is necessary to compare the products and services provided by others, not least because this provides a much clearer idea of the competition, reveals new developments, and provides examples of what the visitor may expect in relation to what they are spending.
Some recent travel in Europe provided a small opportunity to observe at first-hand, an alternative, albeit snapshot, travel experience in a number of cities and compare this to the ways in which, in general, the Caribbean treats its visitors.
My first comparative observation was that air services and the level of ticket taxes and additional charges made by the airlines, especially out of the United Kingdom, are just as bad as in the Caribbean. The price of my ticket which, as the carrier put it, included a security and insurance surcharge and a carrier-imposed charge per sector.
What this meant was that the average add-on to the basic ticket price was in the region of 20 per cent, which is roughly equivalent to, or in the case of the Eastern Caribbean, slightly less than what is added by governments, airlines, airports and others to equally short journeys.
Second, the general airport experience was about equivalent to the Caribbean. However, unlike the Caribbean, immigration queues where they existed - travel is passport free between most European Union countries - was fast-moving, despite this being the start of the vacation season.
Third, and unlike in the Caribbean, there was the option to travel by train, which in Italy and Switzerland, but not in Britain, was an extraordinary low-cost and efficient bargain providing tax-free and fast city centre to city centre travel.
And fourth, the cost of taxis varied dramatically for no clear reason, with the most expensive being Switzerland; although even in that high-cost economy, the rates in relation to distance were roughly equivalent to those in many Caribbean islands. That said, the big difference was that almost all taxi drivers were helpful, understood the importance of tourism, and spoke one or more languages in addition to their own.
But where there really was a striking difference was when it came to the well-maintained hotels, their trained staff, the high levels of service in relation to cost, the quality cuisine on offer, and the low level of the tax charged.
Lower room rates
Even with their high standards and having to operate in a high-cost European environment, the hotel room rates were equivalent to, or significantly lower than, Caribbean hotels that for the most part can only aspire to similar levels of service and quality.
Moreover, the hotel taxes were significantly lower than in much of the Caribbean. In Switzerland, Geneva for example, levied a city tax of just Sfr4 or about US$3.70 per night; while in Italy there was an occupancy tax of €5 per night or about US$7.
To put this into perspective and the importance Europe now places on competitiveness when it comes to tourism, one only has to read the recent budget debate in France on government's decision to increase hotel occupancy taxes by 500 per cent. At present, the charge is between the equivalent of 25 cents US and US$2 per night. The plan was to increase this to €8 (US$11) for four and five star hotels with an additional charge of €2 per night for hotels in Paris.
As France's socialist government discovered, however, there was an immediate public outcry, the measure was opposed by the country's own foreign minister, and the subsequent anger of legislators and the industry was so great that France's National Assembly refused to agree on the basis that such a steep rise would deal a blow to the country's vital tourism industry.
In comments that might make many in the industry in the Caribbean smile, Bernard Debre, an opposition lawmaker, welcomed the hotel tax laws defeat, noting that it was "unthinkable" to make "tourists pay for our country's debt, when they are already spending money in our country, helping our economy and providing employment".
The Caribbean is not Europe, but there are some interesting messages here.