More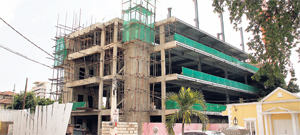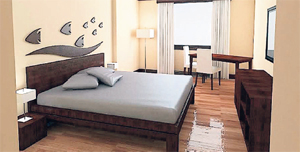 An artist's impression of a bedroom at the Renfrew
Kingston's Renfrew hotel construction ahead of schedule
Minister of Tourism Edmund Bartlett, Director of Tourism Paul Pennicook, Mayor of Montego Bay Homer Davis and tourism stakeholders were on hand at the Sangster International Airport to meet the first visitors to the island at the start of the winter tourist season.
The lucky couple, Celeen Rodriguez and her husband Wayne, arrived from the United States via JetBlue Airways and were met at plane side. They received VIP treatment upon arrival, along with several special gifts from various tourism entities. Mrs Rodriguez, a Jamaican, migrated from the island over 30 years ago. She and her Trinidad-born husband were here for a wedding.
Jamaica's winter tourist season runs from December 15 to April 30; however, Bartlett has warned that as a result of the consistent growth in the industry, the concept of the winter tourist season will soon have little relevance to tourism in Jamaica.
"This year is the last year we're going to have anything called the 'start of the winter tourist season,' we have graduated beyond that," he told staff at a number of hotels during a pre-season motivational tour recently.
The anticipated end to the seasonality of local tourism is based on the fact that "we will have four million visitors here next year for sure," he stated then.
Continuing, he noted that this past year the country would end up with approximately 3.7 million and then will get to four million arrivals next year.
"You can't talk about winter season and summer season, because every day is the season now," argued Bartlett.