More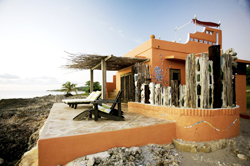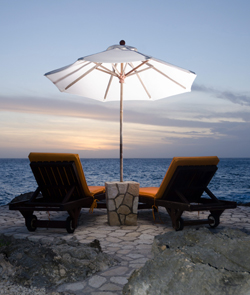 Small hotels holding their own
Paul H. Williams, Gleaner Writer
Small hotels account for 30 per cent of the island's accommodation inventory and boast being the largest local-ownership base in the sector, creating income earning opportunities for other small and medium-sized enterprises.
Whereas larger hotels offer additional services, Jamaica's small hotels are the backbone of the industry, sustaining it through rough and good times. Year-round, they accommodate guests who venture from their rooms to stimulate local economies.
"In other words, visitors staying in small properties patronise local restaurants, local taxis and even pan chicken man. Many guests stay in these properties to fully immerse themselves in Jamaica. Operators in this sector generally buy 90 per cent of their supplies from local suppliers," Evelyn Smith, general manager of the Tensing Pen hotel in Negril, told Hospitality Jamaica.
Apart from affordability, most small hotels offer services that are personal and customised, elements that are unique to them, giving them the edge over larger ones. For instance, guests who want a quieter, hassle free experience turn to small hotels off the beaten track.
"Visitors who stay at smaller hotels prefer a more intimate experience. Jakes has become a model for community tourism since opening its doors 21 years ago. This is something the Jakes family are extremely proud of," Jason Henzell, owner and general manager of Jakes Hotel in Treasure Beach, St Elizabeth, said.
Portland's Great Huts Resort general manager, Lydney Gordon, concurs. Speaking from his eco-friendly, Afrocentric retreat, which has a jungle-seaside environment, Gordon said his guests sleep in huts made mostly of natural material.
No two units at Great Huts are alike and each is artistically designed and furnished.
Guests who like this combination of art and nature find Great Huts more appealing than the regular concrete structures of identical rooms at larger hotels.
Gordon said the resort is the number-one bed and breakfast hotel in Portland.
"Great Huts is different because on its own it is an attraction. That is our main difference and our main selling point. And it does work because we have people who come from far and wide just to see what the place looks like and to experience it. It's holding its own because what we offer is in most cases are different from what the large hotels sell," Gordon told Hospitality Jamaica.
However, small hotels are not without their challenges in a competitive industry, struggling to stay afloat in harsh international economic climate. Should they crumble, the industry is bound to feel the ripple effect, hence the need to capitalise on initiatives by the Tourism Enhancement Fund (TEF).
"Initiatives such as the energy loans facilitated by TEF for small hotels, as well as the new Omnibus Legislation, which allows for Productive input relief on a specified list of significant capital and operating items, will be of great assistance," Smith said.
She stated that the small-hotel concept precedes the all-inclusive model and continues to play a major role in shaping the industry.
"Small hotels have for many years been the foundation of the industry and remain so today. The majority of entities operating in the accommodation sector are actually small or micro in size, but together, they account for 30 per cent of our country's room inventory. They have significant impact on our economy," she pointed out.
hospitalityjamaica@ gleanerjm.com