More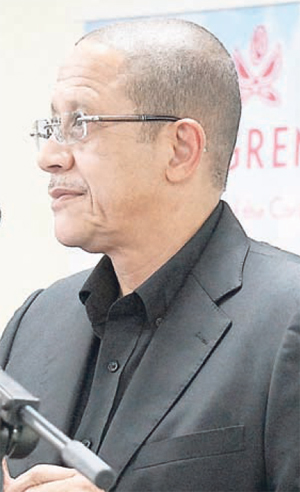 William 'Billy' Griffith
Barbados reports stellar 2017 growth at SOTIC Grenada
Barbados reported strong tourist arrivals, a successful year of sports, and a slew of new activities, attractions and accommodations on the horizon at the recent State of the Tourism Industry Conference (SOTIC 2017) in Grenada.
Addressing the media, Barbados Tourism Marketing Inc's William 'Billy' Griffith gave an overview of how the destination performed over the past year, and what's new for the island.
Year-to-date, the island is reporting growth in both arrival numbers and visitor expenditure. Arrivals to Barbados between January and August 2017 stood at 453,645, up 7.4 per cent over the same period in 2016, with visitors from the US and Canada recording the highest growth at 16.4 per cent and 12.1 per cent, respectively.
"Meanwhile, cruise arrivals grew by 20.3 per cent between January and August compared to the same period in 2016, from a total of 323 cruise calls," Griffith told the gathering.
His report was bolstered by an exit survey done by the Caribbean Tourism Organisation, showing that visitor expenditure between January and June stood at US$587.7 million, up 5.3 per cent compared to the same period in 2016.
Airlift
These strong growth trends are expected to continue as several new services are added at the Grantley Adams International Airport. This December, a new twice-weekly Barbados-Heathrow direct service will be introduced through April 2018, as well as a new Thomas Cook direct weekly flight from London Gatwick airport.
In the US, JetBlue has also announced a new year-round Barbados-Boston service, and the carrier's Newark service will increase from eight to 24 rotations this winter.
New and improved accommodations
Visitors taking advantage of these new services this winter will have their pick of new and refurbished accommodations, from luxury to adults-only.
"Sandals Royal Barbados is slated to be opened on December 20, 2017. Elegant Hotels' The House and Treasure Beach are both undergoing extensive renovations to enhance guest experience and are slated to open in October and November," Griffith revealed, adding that reopening this winter is the renowned Fairmont Royal Pavilion in November and Sea Breeze Hotel in December.
In addition to the new accommodations, the island will also welcome the world-acclaimed luxurious Nikki Beach at Port Ferdinand this winter, as well as the first-of-its kind Departure Beach by Virgin Holidays in May 2018.
Winter means luxury
"To promote the diverse and quality offerings in the pipeline, Barbados' winter campaign will focus on luxury," explained Griffith, noting that the campaign is geared towards promoting travel during the dominant travel period of December 2017 to March 2018.
"We are targeting the affluent traveller and will commence in all major markets in October."
He said a mix of traditional and digital marketing tools will showcase the effortless beauty and luxurious wonder destination Barbados has to offer.