More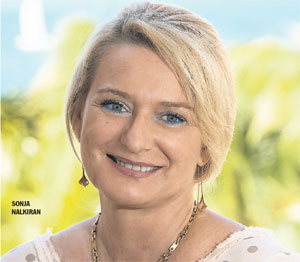 Sonja Nalkiran Passionate about her job
Sonja Nalkiran, who was recently promoted to general manager of the Iberostar Grand in Montego Bay, has been described by many as a woman who is highly passionate about her job.
Originally from Vienna, Austria, Nalkiran has been working with the Iberostar group since December 1997, initially as public relations manager for the company's first hotel in Mexico, the Iberostar Tucan & Quetzal in Playaca, before moving to Jamaica.
Since coming to Jamaica, she has managed the Iberostar Rose Hall Suites and was credited with leading the hotel to the successes such as recipients of the AAA Four Diamond Award, 2015 TripAdvisor Hall of Fame and TripAdvisor Travelers' Choice Awards #9 Families - Caribbean as well as Green Globe certification.
The resort, under Nalkiran's watch, has been lauded by visitors, as, among other things, the perfect hotel with excellent staff, outstanding food, clean rooms, and a generally lovely atmosphere.
KEY ELEMENT
For Nalkiran, one key element that makes Jamaica unique is its people and their openness and friendliness, even as the country boasts a beautiful topography, with majestic mountains vegetation, beautiful waterfalls, rivers, and some of the finest beaches in the West Indies.
Nalkiran is married to a Jamaican and has lived here for a number of years.